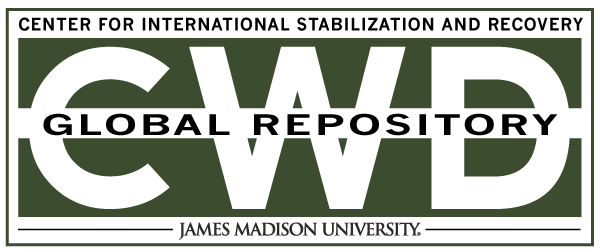 Title
Creative Commons License

This work is licensed under a Creative Commons Attribution-Noncommercial-No Derivative Works 4.0 License.
Publication Date
7-7-2004
Keywords
DDAS, 2004, Sri Lanka, excavation, P4MK2, P4Mk1, AP
Abstract
The lane followed a P4 AP blast mine strip where [the Victim] had found three mines the previous day. On the morning of the accident [the Victim] had worked one half hour shift from 07.30 hrs to 08.00hrs before having breakfast from 08.00 hrs to 08.30 hrs. [The Victim] then started his second half hour shift at 08.30hrs, with his half section BD3. The accident took place at 08.40hrs, ten minutes into [the Victim]'s second half hour shift. At the time of the accident [the Victim] was using a heavy rake on the first phase of the three phase raking drill.