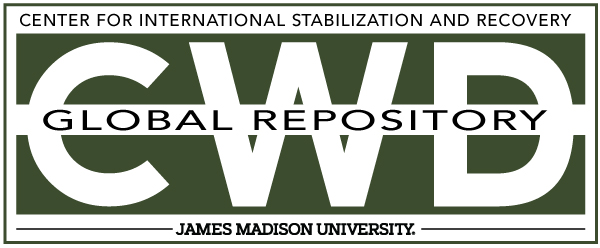 Title
Creative Commons License

This work is licensed under a Creative Commons Attribution-Noncommercial-No Derivative Works 4.0 License.
Publication Date
5-4-2006
Keywords
DDAS, 2000, Kosovo, excavation, M-19, AT
Abstract
At first time this area had been surveyed by [Survey group] on 06 April 1997. The survey team had divided this area to four minefields (MF# 353, 387, 392, and 395). The minefields of this area were cleared by [Mine Dog group] at the same year. After clearance of these tasks by [Mine dogs], in this area about 9 accidents on local people have been occurred of which two accidents has been recorded, investigated by AMAC, Kabul investigation team and reported to UNMACA of 05 April 2006. One accident occurred on 12-12-2005 at 11:00 am, as a result an Eight Cylinder truck was blown up. The second accident erupted on 12 Feb. 2006 at 15:30 hrs, as a result a Hino truck was blown up. Due to occurrence too many accidents and possibility of more mines with uncertified depth in this area, Area Manager of AMAC, Kabul decided for re-clearance of this area by mechanical teams. Therefore the AMAC area Manager contacted [Demining group] as the [Demining group] agreed. As it has been reported to UNMACA in the mentioned investigation report.