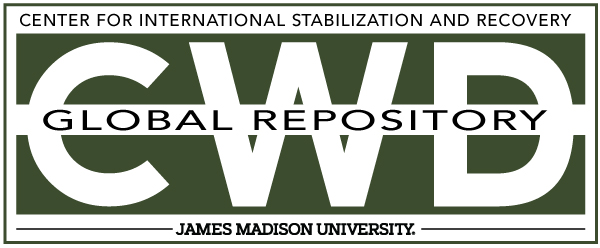 Title
Creative Commons License

This work is licensed under a Creative Commons Attribution-Noncommercial-No Derivative Works 4.0 License.
Publication Date
7-11-2007
Keywords
DDAS, 2007, Jordan, excavation, PRB M35, AP
Abstract
A mine blast incident occurred at approximately 11:07hrs on Wednesday 18/07/2007 in the minefield No-69270030(Marina). Deminer [the Victim] detonated one M-35 anti personnel blast mine due to pulling the anchor wire. At the time of the incident the deminer was wearing the PPE (Body vest and Goggles). The deminer working in the cross lane located one mine and he tried to locate other mine by pulling the anchor wire, which resulted in a mine blast. The deminer sustained minor injuries as recorded in the injuries. Immediately after the mine blast, the section commander rushed to the lane and helped the injured deminer to come out of minefield. The deminer was then given initial first aid treatment by the section medic. After the first aid the casualty was sent to Princess Haya Hospital in Aqaba.