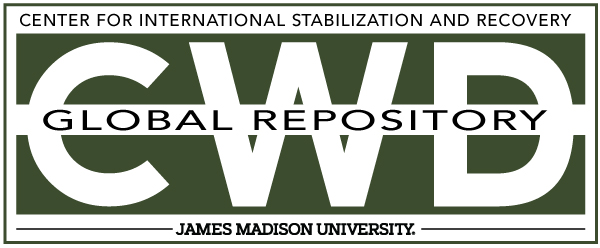 Creative Commons License

This work is licensed under a Creative Commons Attribution-Noncommercial-No Derivative Works 4.0 License.
Publication Date
8-14-2006
Keywords
DDAS, 2006, Jordan, excavation, No 10, AP
Abstract
A [Demining group] Manual Team One, deminer hit a No.10 AP mine from the top that resulted in a mine blast. The deminer suffered no injuries. He was wearing his protective Vest and Goggles. [Photographs of both Victim and PPE showed no damage.] The tines of the heavy rake were bent.