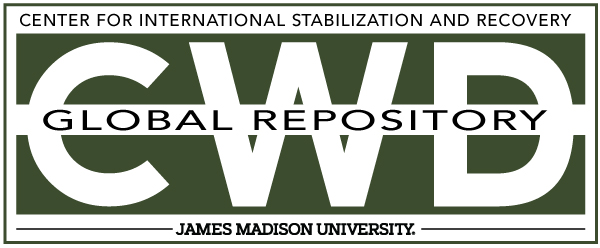 Title
Creative Commons License

This work is licensed under a Creative Commons Attribution-Noncommercial-No Derivative Works 4.0 License.
Publication Date
7-17-2007
Keywords
DDAS, 2007, Afghanistan, excavation, PMN-2, AP
Abstract
According to the narration of the related section leader it was 11: 05 am 11/07/07. He was standing back side the deminer at the remote safe area to control him. At this time the deminer who became victim said to the section leader I am bored and I need for a break. The section leader told him no problem you can get some refreshment in the safe area. The section leader moved to other parties. As soon as he moved the deminer put off his Helmet, visor and protective Jacket and it was fell down from him on mine area. the mine was exploded when he heard the explosion he came back and saw the mentioned deminer was felled down on the ground and was seriously injured, also the helmet and visor was completely destroyed and the jacket was seriously damaged. The section leader called the team leader and aware him regarding the accident. The work was stopped and then they evacuated the casualty to a safe area. The team's medic came and implemented the first aid to him then they evacuated the casualty to Rustaq hospital and then to Kunduz PRT hospital, the deminer got serious injuries on his eyes, face and right hand and some shallow injuries on his chest and leg. It was the narration of Section Leader and related Team Leader.