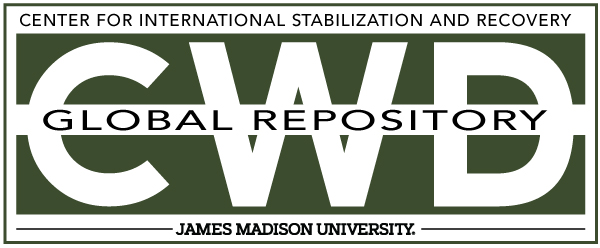 Title
Creative Commons License

This work is licensed under a Creative Commons Attribution-Noncommercial-No Derivative Works 4.0 License.
Publication Date
8-13-2006
Keywords
DDAS, 2006, Afghanistan, survey, not known
Abstract
On 13 August 2006 at 09:45 am a UXO was detonated on Noor Agha dog-handler of MDS-04 and his dog. The dog name is Taska with ID#269. The UXO was on the ground surface. When the dog was moving for search in a lane as proceeded about 4 meters from start point to the lane realized smell of a UXO changed its direction and returned back toward the UXO. At that time the dog had passed the UXO. Since The UXO was on the ground surface and the leash of the dog was loose, the leash touched the ground surface and displaced the UXO from its place. The UXO was too sensitive as detonated during displacement. As a result the dog handler received an injury in his right arm and his dog received injury on its right shoulder.