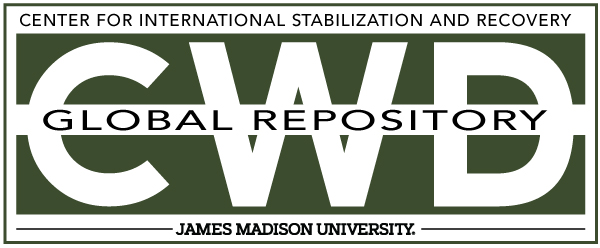 Creative Commons License

This work is licensed under a Creative Commons Attribution-Noncommercial-No Derivative Works 4.0 License.
Publication Date
6-20-2006
Keywords
DDAS, 2006, Afghanistan, excavation, PMN, AP
Abstract
On 20/06/06, the team was normally working in the site. [The Victim] a deminer of party -3-, section-02, MCT-08, on whom the accident occurred was working in a ditch in which sediment soils has been shifted gradually by water. The work procedure adopted by the team command group for the ditch was full excavation with unspecified clearance depth till original surface of the ground, the deminer has assumed that there is no longer any danger and it may be the original surface, therefore he has changed the full excavation method to signal picking and has ignored the full excavation. Proceeding about two meters in the first lane he has faced a signal. At first stage he excavated and removed a 10 cm depth soil from top of the signal. Checking the signal by detector he saw that the signal still exist then he decided to start digging of second 10 cm depth, when he checked by detector again he saw that the signal has not been dismissed. He started to third stage excavation, at this time the mine exploded and the accident occurred.