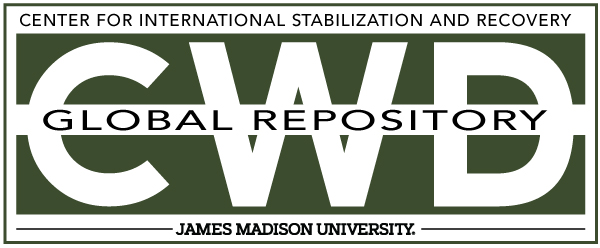 Title
Creative Commons License

This work is licensed under a Creative Commons Attribution-Noncommercial-No Derivative Works 4.0 License.
Publication Date
8-22-2006
Keywords
DDAS, 2006, Afghanistan, missed mine, PMN, AP
Abstract
On 22 August 2006 at 1105 hrs a PMN mine detonated on [the Victim] deminer of party 10, section -04 of ATC MCT-09 while he was working in the site stepped on the mine. At the same day the deminer has detected a PMN mine at 10:05 am, after marking of the mine by mine marker the deminer has continued to work and around 11:00 the same deminer detected another PMN mine as he marked this mine by a small marker. After detecting this mine the relevant section leader called him to stop operation and come out from the work site. (Normally teams are destroying the discovered mines/UXO during end hour of their daily operation). After this announcement he collected the last lane rope and then started marking of the site. The section leader insisted on deminer [the Victim] to leave site urgently. While he was turning back he stepped on the detected mine, as mine detonated on him resulting his right leg amputation and receiving multiple injuries on his body especially on his left hand. This accident happened at 11:05. In 10 minutes medical first aid was applied on the patient, at 11:17 the patient made ready for shifting to the hospital, the distance of the worksite to the designated hospital was about 23 km, taking the patient from site to the hospital took 30 minutes. The patient was admitted to the Shahr-i-Now Emergency Hospital, the patient health condition for the time being is satisfactory.