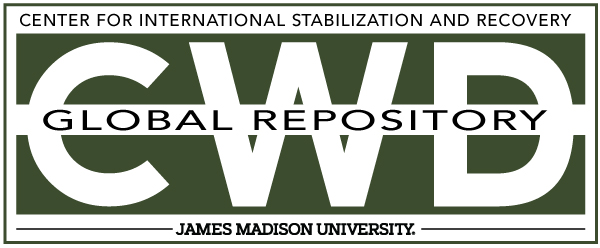 Creative Commons License

This work is licensed under a Creative Commons Attribution-Noncommercial-No Derivative Works 4.0 License.
Publication Date
1-19-2007
Keywords
DDAS, 2007, Lebanon, victim inattention, DPICM M77, submunition
Abstract
On the day of the accident the team consisted of 10 members: Site Supervisor, Team Leader, 6 x searchers, medic and driver. [The Victim]. acting Team Leader, was supervising three searchers in the area of Box C3, [Names removed] who were conducting visual search of the area. [Name removed] was standing in the visually cleared area to the rear of the searchers supervising the surface search operations. At approximately 1008hrs, an uncontrolled explosion occurred in box C3, involving [the Victim]. At the time of the accident all team members were wearing PPE (jacket and visor).