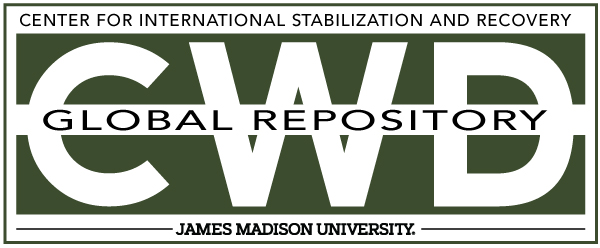 Title
Creative Commons License

This work is licensed under a Creative Commons Attribution-Noncommercial-No Derivative Works 4.0 License.
Publication Date
7-5-2007
Keywords
DDAS, 2007, Lebanon, missed mine, DPICM M77, submunition
Abstract
On Thursday 5th of July 2007 at approx.1130 hrs, land caretaker ([Name removed]) informed one member of [International demining NGO] EOD team (via phone) that his workers ([Name removed] and his father [Name removed]) found one sub-munitions (1xM46), while working inside the citrus orchard, at Task CBU-193B. The M46 was located hanging on the branch knob of lemon tree approx. 1.6 m from the ground level, in an area which had been cleared by [International demining NGO] using sub-surface Battle Area Clearance (BAC) procedures (Schonstedt GA-72Cd Magnetic Locator). A second sub-munition (1xM77) was located in CBU-193D, lying on the ground (a sub-munition imprint was observed on the ground beneath the munition). CBU-193 D was cleared using visual search aided by instruments BAC procedures (reading excavation up to 5cm).