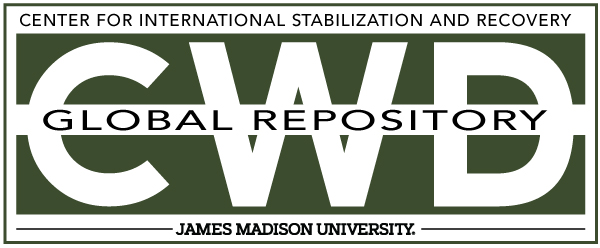 Title
Creative Commons License

This work is licensed under a Creative Commons Attribution-Noncommercial-No Derivative Works 4.0 License.
Publication Date
11-9-2000
Keywords
DDAS, 2000, Serbia, handling, BLU-97, submunition
Abstract
On 9 November 2000, [The Victim] was accompanying a group of engineers during a routine visit to Dubinje airport in Sjenica. Their job was to assess the damage to airport facilities. Six new submunitions had been reported, having been seen lying on the ground. Not wanting to put off disposal of the duds, [The Victim] went to the marked location. The first one he approached exploded with terrible force after he 'barely' touched it. He suffered cardiac arrest upon arrival at hospital. Both his arms and legs had to be amputated; he has had more than 20 operations in total. His eyes were damaged by the explosion, leaving him completely blind for five months after the event. He spent four years at a medical facility in rehabilitation. One of his eyes is still seriously damaged and his left ear is not functional.