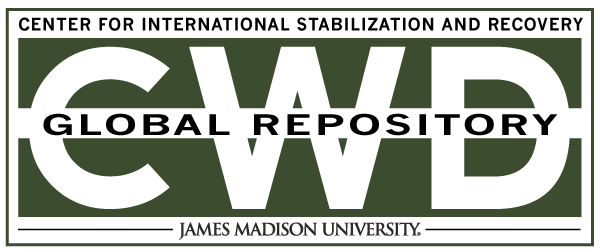 Creative Commons License

This work is licensed under a Creative Commons Attribution-Noncommercial-No Derivative Works 4.0 License.
Keywords
conventional weapons stockpile destruction, assessment, international development, post conflict recovery, Afghanistan, united nations, stockpile destruction, european commission, copenhagen development consulting
Abstract
In December 2005 the European Commission (EC) performed an Assessment Mission with the overall objective of assisting the EC in designing its strategy to support the government of Afghanistan in implementing its Mine Action and Ammunition Stockpile Destruction Programmes. The objective of the mission was to sketch out a strategy for landmine and ammunition stockpile destruction and contribute to its implementation.