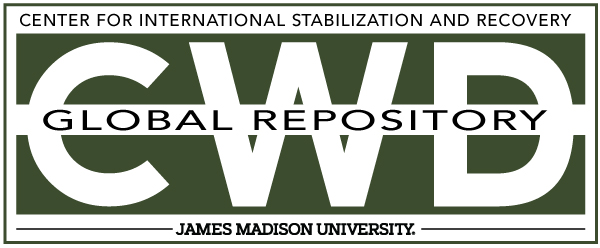 Creative Commons License

This work is licensed under a Creative Commons Attribution-Noncommercial-No Derivative Works 4.0 License.
Keywords
ERW Clearance, Centers and Organizations, Advocacy and International Law, Victim Assistance, Risk Education, Strategic Planning, Afghanistan, Mine Action, Benchmarks, GICHD
Abstract
This paper presents the strategy for the Mine Action Programme for Afghanistan (MAPA), as the Islamic Republic of Afghanistan is committed to the vision of a country free from landmines and explosive remnants of war (ERW), where people and communities live in a safe environment conducive to national development, and where landmine and ERW survivors are fully integrated in the society and thus have their rights and needs recognized and fulfilled. The Way Ahead paper provides a vision and establishes end goals for the Afghan mineaction programme that are consistent with Afghanistan's Ottawa Treaty obligations. Moreover, the strategy paper was intended as a base for a detailed and costed plan called the "Plan for Action", which would describe how the UNMACA and its implementing partners would conduct the MAPA over a three-year period. The Plan establishes specific targets and milestones, and describes how these targets would be achieved. The first Plan will cover the period 1385-1387. The GoA adhered to the Millennium Development Goals at the end of 2005, and engaged in the Afghanistan National Development Strategy (ANDS) in 2006. Consequently, additional benchmarks have been set for the MAPA, and UNMCA has undertaken a review of the strategic plan according to these new Influencing Factors, which will be reflected in the three year Portfolio for Mine Action.