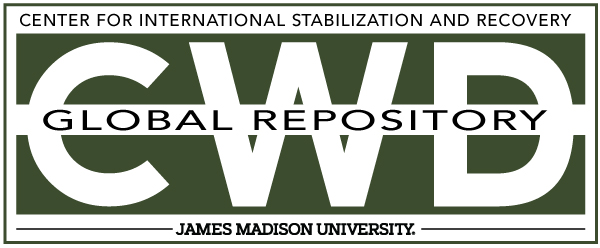 Creative Commons License

This work is licensed under a Creative Commons Attribution-Noncommercial-No Derivative Works 4.0 License.
Publication Date
7-25-2007
Keywords
DDAS, 2007, Lebanon, missed mine, Submunition
Abstract
On the 25th Jul 07 at approximately 1545hrs [Demining Group] reported to the MACC that they had located an amount of bulk explosive, 5-8kgs, at their HQ in Kudmose, Tyre. The explosive was located after a driver discarded a cigarette into tree/bushes adjacent to the [Demining Group] HQ office entrance. See photos at Annex B. A fire was initiated by the discarded cigarette, once the fire was extinguished an amount of explosive was then identified and located. This totalled approx. 5-7kg in weight.