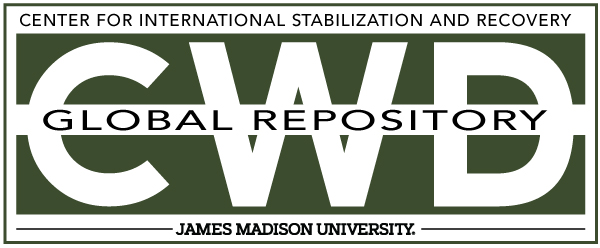 Title
Creative Commons License

This work is licensed under a Creative Commons Attribution-Noncommercial-No Derivative Works 4.0 License.
Publication Date
4-17-2007
Keywords
DDAS, 2007, Lebanon, missed mine, M77, submunition
Abstract
On the inspection of the incident site on the 17th April 2007 the following observation was established: The sub-munition was located on the surface, in a declared, sub-surface cleared area. The sub-munition was removed from a mound of soil that had been excavated from an area adjacent to a road, during excavation of a retaining wall and then the sub-munition was placed in this area. The [Demining group] completion documents indicated the area was sub-surface cleared, however where the clearance bordered the road and where overhead power lines were present the area was only surface cleared due to interference when operating detectors. Sub-surface clearance had taken place approx. 2-3m from the edge of the road to reduce interference form overhead power cables.