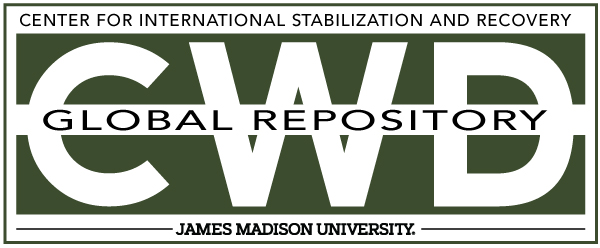 Title
Creative Commons License

This work is licensed under a Creative Commons Attribution-Noncommercial-No Derivative Works 4.0 License.
Publication Date
5-11-2009
Keywords
DDAS, 2009, Afghanistan, excavation, PMN-2, AP
Abstract
On 11 May 2009 at 09:20 the de-miner [the Victim] was excavating a detected signal in his clearance lane, he stroked the top of a PMN2 mine with his bayonet and the accident happened. As the ground profile is uneven and the accident occurred in an area where the extra soil is brought by seasonal floods and the depth of mine was around 25cm. The deminer failed to go deeper as per procedure and discover the mine properly, so he stroked the mine and caused the accident. According to the investigation report and the pictures of victim deminer the visor was not used properly, but it was kept up during excavation drill. As a result of accident he got injuries on his right eye, face and right ear, he has also got some injuries on his right arm.