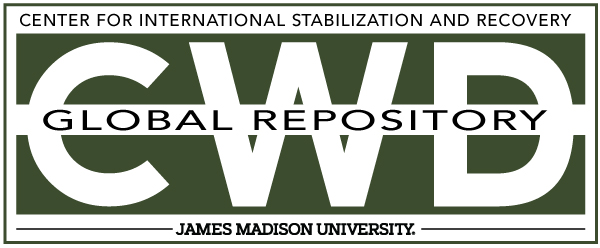 Creative Commons License

This work is licensed under a Creative Commons Attribution-Noncommercial-No Derivative Works 4.0 License.
Publication Date
7-10-2010
Keywords
DDAS, 2010, Afghanistan, excavation, AP
Abstract
On 10 July 2010 at 09:15 AM Mr. [the Victim] the de-miner of mentioned team was working in his clearance lane, excavating a detected signal, his pick touched on the top of a PMN 2 anti-personnel mine and caused it to go off. According to the investigation report the de-miner has used the pickaxe to investigate the signal instead of the bayonet and it seems as he used the pick directly on the top of signal, so caused the accident. Luckily the deminer was fully dressed with PPE, so he got a superficial injury on hand. Then the victim de-miner evacuated to Ebni Sina hospital for the treatment and further checking up, after one hour he discharged from the hospital in normal condition. He is able to continue his activities as a deminer in the field. It is worth to be mentioned that the deminer remained safe due to appropriate use of the PPE.