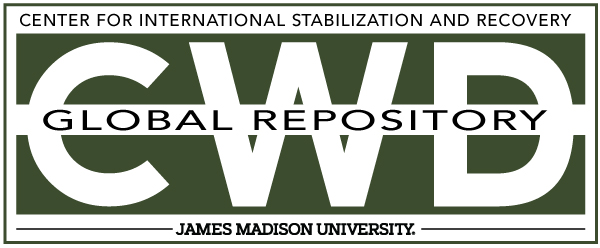 Title
Creative Commons License

This work is licensed under a Creative Commons Attribution-Noncommercial-No Derivative Works 4.0 License.
Publication Date
7-7-2010
Keywords
DDAS, 2010, Afghanistan, other, P2Mk2, AT
Abstract
On 7th July 2010 at 08:30 KAB 174 Rippers FEL of [Demining group] MDU-05 started ground processing operations in MF 0351, supporting MDG-20 in their clearance operations. During this operation a P2MK2 anti-vehicle mine exploded on its right back tyre and caused damages to it and its wheel. Fortunately there is no any casualty involved in this incident. According to the investigation report, this MDU started operations from the safe area and gradually proceeded into the MF, on the way back to safe area, the machine entered in un-cleared area, initiated a mine and caused incident. The machine operator was not able to see his way back because of dust raised by a strong wind, but still he continued to reverse his machine, so entered in un-cleared area. Although the team leader called him in radio to stop driving back, but it was late and the incident happened immediately. The operator maintained 20-30cm of safety margin when he was conducting operation and reversing his machine to start new lane for processing.