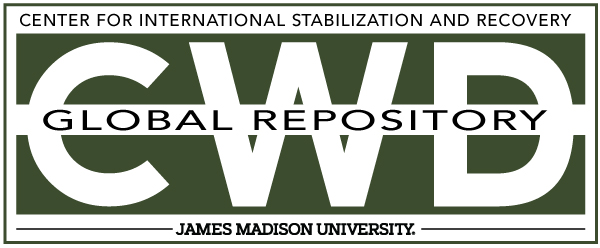 Title
Creative Commons License

This work is licensed under a Creative Commons Attribution-Noncommercial-No Derivative Works 4.0 License.
Publication Date
9-30-2007
Keywords
DDAS, 2007, Afghanistan, excavation, AP
Abstract
MF AF/0308/01634/MF163 is located at Jan Qadam village of Bagram province. This area is contaminated by anti personnel mines laid by Russians over the period from 1982-1985. These mines have been laid as belt to secure Bagram airbase from Mujahidin attacks. The density of mine contamination in this area is very high. Elders of Hassan Khail, Gujor Khail and Jan Qadam requested American authorities in Bagram airbase to cooperate in clearance of this area. According to request from Bagram Mine Action from UNMACA the clearance of this area was started jointly by some demining assets from [Demining group and two other Demining groups]. On 30 Sep 2007 at 08:20 Hrs, the accident occurred on [the Victim] deminer of [Demining group] DT-4, while he was excavating a signal using bayonet. As the involved deminer is left handed (used to work with left hand) and on the time of accident he has been fully dressed with PPE, he received some minor injuries to his left hand while the other parts of his body remained unharmed.