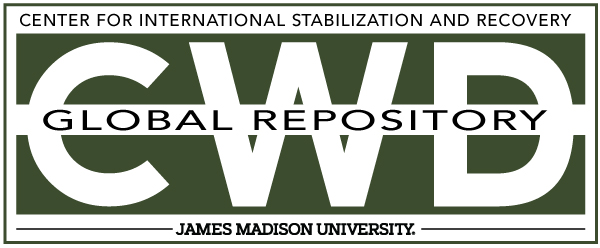 Title
Creative Commons License

This work is licensed under a Creative Commons Attribution-Noncommercial-No Derivative Works 4.0 License.
Publication Date
9-23-2007
Keywords
DDAS, 2007, Afghanistan, excavation, Fuze
Abstract
On 23 September 2007 while [Demining group] DT#5 was working in this MF as usual, [the Victim] one of the deminers detected a signal at 7:40 hrs and started excavation on it. While removing the excavated soil, an explosion happened and as a result he lost two fingers of right hand. The victim deminer had worn his PPE and visor which saved him receiving harms to vital part of his body like chest, abdomen and face.