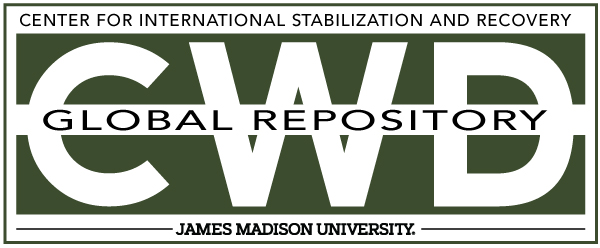 Creative Commons License

This work is licensed under a Creative Commons Attribution-Noncommercial-No Derivative Works 4.0 License.
Publication Date
Summer 8-2004
Keywords
ERW Clearance, Cambodia, Mine Action, Victim Assistance, Casualty Data, Richard Moyes
Abstract
This report was commissioned to examine the prominence, within casualty data in Cambodia, of accidents resulting from deliberate interaction with ordnance. The project was designed to analyse a persistent pattern of deaths and injuries that was visible within the casualty surveillance data being published on an annual basis in Cambodia. The purpose of this project was to identify and analyse the nature and prevalence of the ordnance handling behaviours that lie behind the casualty data. The project adopted what would broadly be considered a health research approach. The study provides an indication of the prevalence and incidence of deliberate handling and usage of live ordnance in selected mine/UXO affected communities. It determines why people deliberately handle and use live ordnance. Moreover, it examines people's assessment of the attendant risk and provides recommendations outlining immediate, mid- and long-term responses by government, mine action and development organizations and communities themselves to address the underlying factors contributing to deliberate handling and usage of live ordnance.