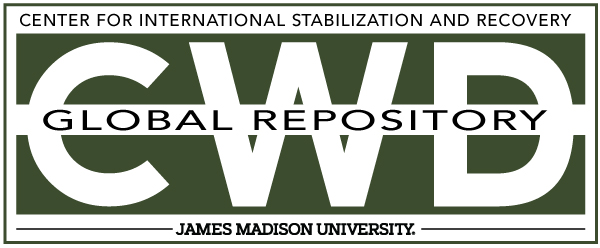 Creative Commons License

This work is licensed under a Creative Commons Attribution-Noncommercial-No Derivative Works 4.0 License.
Publication Date
10-23-2012
Keywords
DDAS, 2012, Lebanon, Handling, M42, Submunition
Abstract
On the 19th October 2012 at [International demining organisation] task CBU 319, an uncontrolled detonation of two US M series M42 sub-munitions occurred while [International demining organisation] site supervisor [the Victim] was preparing for the demolition of these found sub-munitions.
[The Victim] sustained amputation of his left wrist and injuries in his abdomen, intestine, spleen, and left kidney. When he picked up two armed M42 sub-munitions and detonated above the ground.
Based on all available evidence, the BOI team concludes that the accident occurred due to the handling of two Armed M series M42 sub-munitions by [the Victim], most likely for moving the items or rendering safe.