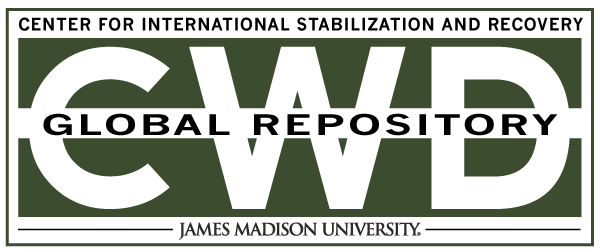 Creative Commons License

This work is licensed under a Creative Commons Attribution-Noncommercial-No Derivative Works 4.0 License.
Keywords
Risk Education, ERW Clearance, Victim Assistance, Advocacy and International Law, HI, Humanity, Inclusion
Abstract
HI's history is closely intertwined with the fight against armed violence, including the use of anti-personnel landmines, cluster munitions, and other explosive remnants of war, and the proliferation of light and small caliber weapons. The history of Humanity & Inclusion has been marked by our humanitarian commitment to reducing the impact of conventional weapons on civilian populations. HI was founded in 1982 to help Cambodian victims of landmines, and in 1992, we launched the first of many demining programs. Today, the organization continues to advocate for the landmine and cluster munitions ban treaties and runs victim assistance, demining, and risk prevention programs in some of the world's most dangerous places, including Syria and Afghanistan.