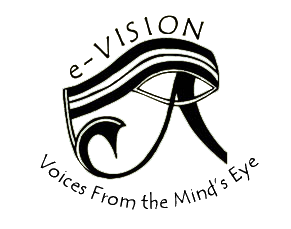 From 2000-2012, the e-Vision Journal of First-Year Writing published the excellent work created by students in James Madison University's first-year writing courses. Through twelve volumes, e-Vision and the undergraduate students who served on the e-Vision Editorial Board gave these engaging, provocative, fundamentally useful texts the wider audience they deserve.
All 104 e-Vision essays have been published again through JMU's Scholarly Commons platform. If you've ever wondered just how wide that wider e-Vision audience might be, check out the map at the bottom of the page.
The e-Vision Index: Looking for essays that effectively model a specific tactic or style, or that engage a specific subject? Trying to track down a specific e-Vision writer or essay? The e-Vision indices are still available:
TACTIC and STYLE INDEX: Useful lists of effective essays that offer rhetorical analysis, engage primary and secondary sources, organize and transition between paragraphs, target and connect with a specific audience, begin well and end better, incorporate multimedia, voice….
SUBJECT INDEX: Art, the environment, gender roles, 9/11, racial and ethnic identity, religion and spirituality, writing about reading and writing, technology and dystopia. It's all here.
TITLE INDEX: Browse through 104 really good titles.
AUTHOR INDEX: You love the writer, but cannot remember the name. All 102 e-Vision authors are available here.
To learn more about e-Vision—snapshots from old versions of the e-Vision site, a glimpse or two into the deep e-Vision archives, and contact information—visit the e-Vision website at www.jmu.edu/evision.