Research and Scholarship Follow
Welcome to JMU Scholarly Commons, an open repository service of James Madison University Libraries. These collections showcase selected research and scholarship from the JMU community. You'll find peer-reviewed journals, conference proceedings, theses and dissertations, Special Collections materials, and more.
Are you a JMU faculty member? Our collections are always growing, and we would love to include your work! Contact us for assistance and more information.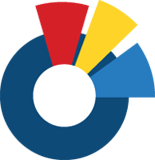 This collection is part of the ™